Tornado warnings subside as snow and rain continue in the midwest and northeast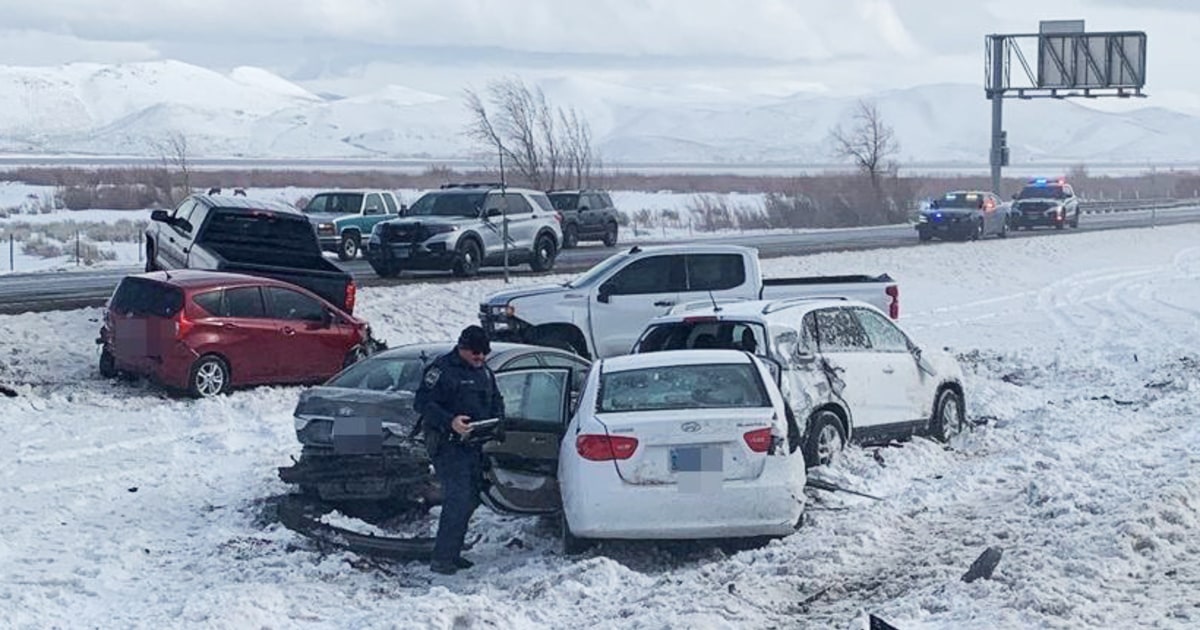 Severe weather continued to batter swaths of the United States on Monday, leaving nearly 250,000 utility customers without power Monday morning across the country from California to Michigan, while tornadoes were reported overnight in parts of the central U.S.
Parts of Oklahoma were under a string of tornado and severe thunderstorm warnings into the early hours of Monday, with multiple tempests reported across the state. The National Weather Service in Norman said at least one tornado had been confirmed in central Oklahoma.
Twelve patients with non-life-threatening injuries from the storm system were taken to the hospital in Norman, Police Chief Kevin Foster said in a news briefing on Monday. Several homes, businesses and schools have been damaged, and residents were asked to be careful of downed power lines.
Power was knocked out to thousands amid the severe weather, with more than 36,000 utility customers still without power as of early Monday, according to online outage tracker PowerOutage.us.
Oklahoma was clear of severe weather watches and warnings by 11 a.m. CST but can expect gusty winds through to Monday afternoon, according to the National Weather Service in Norman. Over 15,000 utility customers remain without power in the state.
Outages were also reported for thousands of utility customers in nearby states Texas and Missouri, according to PowerOutage.us.
The National Weather Service warned that dry and windy surface conditions were expected to add to an elevated risk of fire weather over parts of southeastern Colorado, the Oklahoma/Texas Panhandles, eastern New Mexico and down to the Big Bend of Texas on Monday.
Snow, rain and possible tornadoes in parts of U.S.
As states in the central U.S. grapple with the aftermath of the severe weather, other parts of the country face snow, rain, strong winds and possible tornadoes this week.
"A deep mid-latitude cyclone will spread showers and thunderstorms across of the Midwest Ohio Valley and Mid-Atlantic today," the National Weather Service said on Monday.
The weather service's storm prediction center has issued a slight risk warning of severe thunderstorms over parts of the Ohio Valley due to the risk of potentially damaging gusts "and a few tornadoes."
Meanwhile, a "swath of snow and ice are expected (to) spread across the Upper Midwest, Great Lakes and Northeast Monday while a secondary low pressure system develops and the pair of surface waves drift slowly toward the East Coast," it said.
Snow is expected in parts of Connecticut, Massachusetts and Rhode Island Monday night into Tuesday with the "steadiest and heaviest snow occurring Monday night," the National Weather Service in Boston said. The highest accumulations of snow will be across Connecticut into the Berkshires in Massachusetts.
There was a band of light snow showers in Central Massachusetts Monday morning that was moving south into Rhode Island, the agency said.
New York City will be under a winter weather advisory Monday night and is forecast to receive 3 to 5 inches of snow and wind gusts up to 35 mph.
"Snow, sleet and rain expected. These conditions may cause significant travel difficulties," the National Weather Service said.
New York Gov. Kathy Hochul urged residents to keep an eye on the weather and stay safe.
"Another winter storm will impact most of the state starting tonight with snow or a mix of icy precipitation and high winds that will ultimately impact travel in the eastern part of the state on Tuesday morning," Hochul said. "State agencies are preparing emergency response assets and we are ready to assist local governments before, during and after the storm."
Many without power for days in Michigan
In Michigan, thousands of residents have been without power for days following a brutal ice storm last week. As of Monday morning, more than 140,000 utility customers were still without power, according to online outage tracker PowerOutage.us.
DTE Energy and Consumers Energy, the state's two main utilities, have said they are working to restore power to households across the state.
"Thanks to another day of all hands on deck work, our over 2000 line crew workers have restored power to a majority of customers that had their power knocked out by a half inch of ice," Consumers Energy said in a tweet Sunday.
On Monday, Michigan Attorney General Dana Nessel called on DTE Energy and Consumers Energy to "proactively issue credits for residents affected by the recent weather events," according to a statement.
"While this ice storm appears to have been one of the worst we have seen in many years, winter weather is an expected occurrence in Michigan. Residents deserve a grid they can rely on," said Nessel. "Despite asking for record increases time and time again, our utilities have failed to adequately invest in their own infrastructure or prepare for these storm events, choosing instead to leave ratepayers in the dark."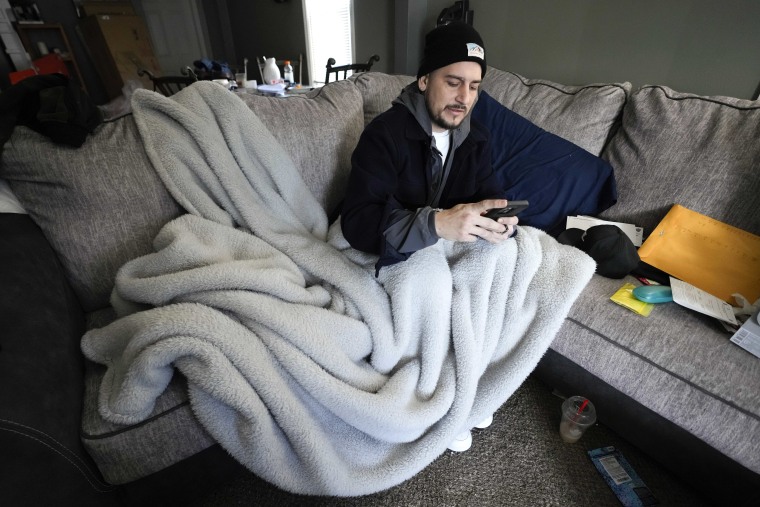 California faces more snowfall
In California, which faced rare blizzard warnings last week, more than 46,000 utility customers were without power Monday morning, even as many across the state got some reprieve from the severe weather on Sunday.
The state faced a fresh system of rain and high-elevation snow through Monday, however, with intense snowfall expected in some areas this week, according to the National Weather Service said Monday.
Over 15,000 utility customers remain without power in the state.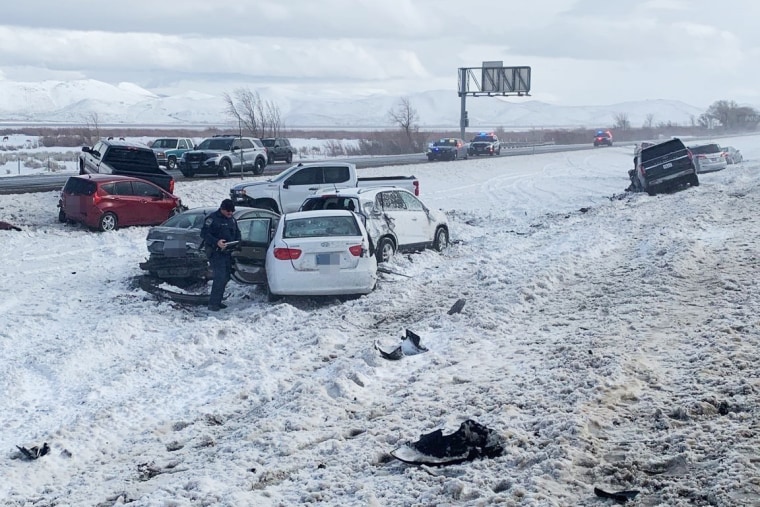 "Mountains from southern Oregon to central California will see the greatest impacts with heavy snow rates in excess of 2 inches per hour at times and additional snowfall of 4-7 feet along the Sierra Nevada," the weather service said. "Combined with high winds, blizzard conditions and dangerous to impossible travel are expected."
Those planning to travel by road at elevations above 1,000 feet through West Coast states were urged to "be prepared for rapidly changing conditions" and to have winter driving supplies.
"Heavy snow will make it as far east as the Colorado Rockies and as far south as northern Arizona where hazardous travel conditions are expected Tuesday and Wednesday," the weather service said.