A woman dies during pregnancy or childbirth 'every two minutes'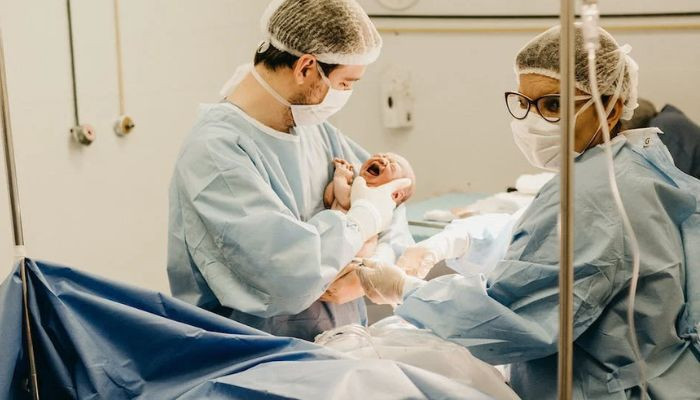 The Trends in Maternal Mortality report, which was released on February 23 by UN agencies, reveals considerable regional variations in maternal health.
The WHO-produced publication provides estimates of maternal mortality at the global, regional, and national levels for the years 2000 to 2020 that were gathered by the United Nations Maternal Mortality Estimation Inter-Agency Group (MMEIG).
The WHO, the World Bank Group, the UN Department of Economic and Social Affairs, the UN Children's Fund, the UN Population Fund, and the Population Division are all members of the group.
According to the data, 287,000 maternal fatalities are suspected to have occurred globally in 2020. Only somewhat fewer deaths were reported in 2017 than there were in 2016, at 309,000. According to the research, maternal death is defined as death that occurs during pregnancy or within six weeks following the end of the pregnancy as a result of issues related to pregnancy or childbirth.
The maternal death rate did, however, rise from 2016 to 2020 in Europe, North America, Latin America, and the Caribbean. Contrarily, throughout this time, maternal mortality significantly decreased in Australia, New Zealand, and Central and Southern Asia. Additionally, the statistics revealed that the same reduction also happened in 31 other nations worldwide.
Overall, the data reveals that conflict-ridden nations and regions with large income gaps are more likely to have maternal mortality.
For instance, sub-Saharan Africa accounted for almost 70% of all maternal fatalities in 2020, reported Health News. In nine nations that were going through serious humanitarian crises, maternal death rates were more than twice as high as the average global rate.
According to the survey, pregnancy-related infections, underlying diseases like HIV/AIDS and malaria, heavy bleeding, high blood pressure, and complications from botched abortions were the main causes of maternal mortality.
With access to top-notch treatment, these pregnancy-related problems are often avoidable.
The report said: "Community-centred primary health care can meet the needs of women, children, and adolescents. […]However, underfunding of primary health care systems, a lack of trained health care workers, and weak supply chains for medical products are threatening progress."
In a news release, UNICEF Executive Director Catherine Russell adds, "no mother should have to fear for her life while bringing a baby into the world, especially when the knowledge and tools to treat common complications exist. Equity in healthcare gives every mother, no matter who they are or where they are, a fair chance at a safe delivery and a healthy future with their family."
CDC data also shows that mortality rates rise as people age. For instance, the rate of maternal fatalities per 100,000 live births in 2020 was around 14 for women under the age of 25, approximately 23 for women between the ages of 25 and 39, and almost 108 for women over the age of 40.
The research recommends that worldwide progress in reducing maternal fatalities must be accelerated on a regional level. The Sustainable Development Goals (SDGs) for maternal deaths, which went into force in 2016, continue to place emphasis on a worldwide maternal mortality ratio (MMR) goal of less than 70 maternal deaths per 100,000 live births by 2030.
The WHO also provides recommendations for improving the outcomes of pregnancy and childbirth in its guidelines for intrapartum care, prenatal care, and maternal and newborn care.