FDA approves first at-home test to detect both flu and COVID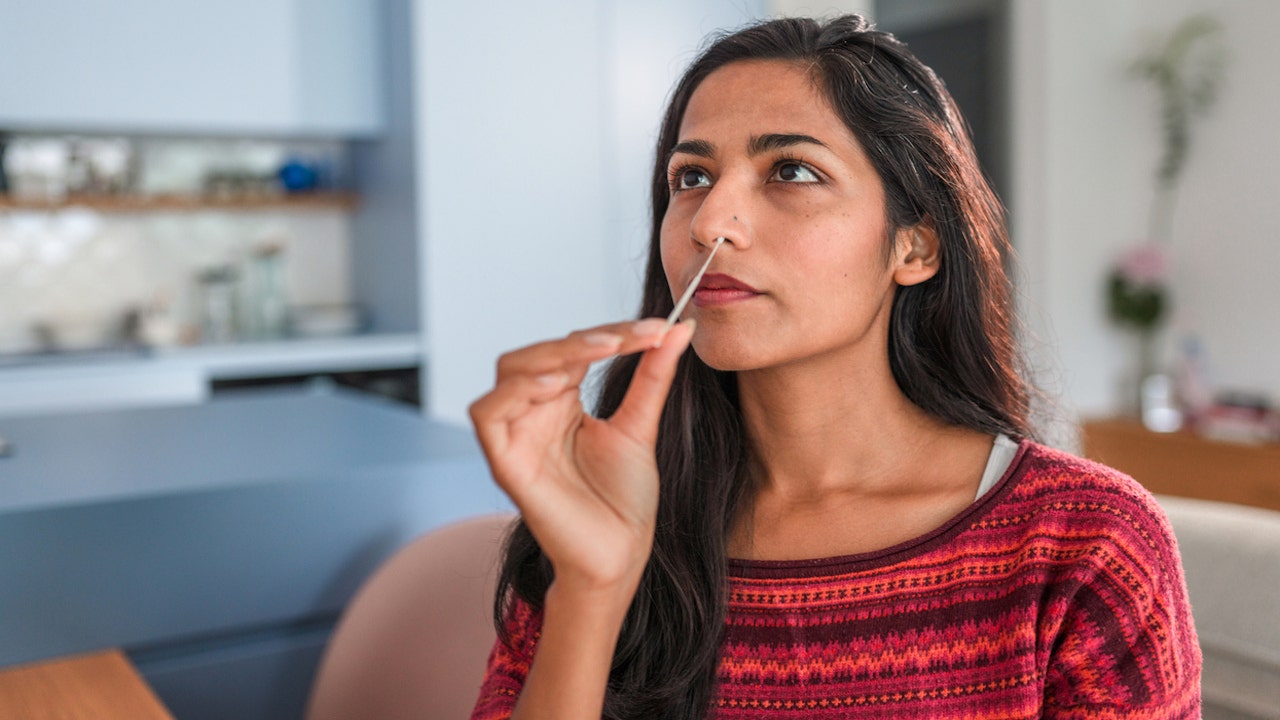 People will soon be able to self-test for both flu and COVID-19 in one fell swoop — without leaving their homes.
The Food and Drug Administration (FDA) has authorized the first over-the-counter (OTC) home test that can detect both influenza A and B as well as SARS-CoV-2, the virus that causes COVID-19.
Using samples from a nasal swab, the Lucira COVID-19 & Flu Home Test provides results in around half an hour, the FDA said.
FACE MASKS MADE 'LITTLE TO NO DIFFERENCE' IN PREVENTING SPREAD OF COVID, SCIENTIFIC REVIEW FINDS
The single-use test does not require a doctor's prescription. 
"Today's authorization of the first OTC test that can detect influenza A and B, along with SARS-CoV-2, is a major milestone in bringing greater consumer access to diagnostic tests that can be performed entirely at home," said Jeff Shuren, M.D., J.D., director of the FDA's Center for Devices and Radiological Health, in a press release on the FDA's website.
"The FDA strongly supports innovation in test development, and we are eager to continue advancing greater access to at-home infectious disease testing to best support public health needs," he went on. 
REMEMBER THE FEAR ABOUT FLU FLARE-UPS OVER THE HOLIDAYS? DIDN'T HAPPEN, SAYS CDC
"We remain committed to working with test developers to support the shared goal of getting more accurate and reliable tests to Americans who need them."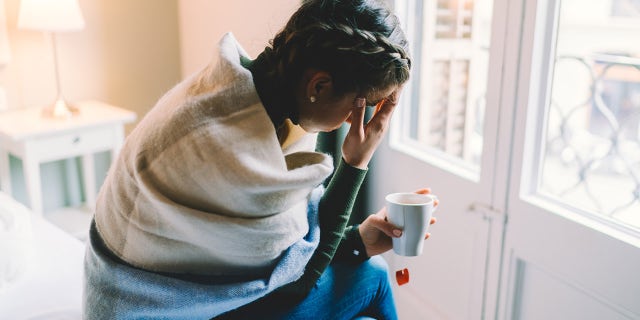 People 14 and older can collect their own nasal swab samples. 
Adults will also be able to take samples from kids 2 and older.
The FDA recommends that those who test positive contact their doctor to report the results and receive follow-up care.
Using samples from a nasal swab, the flu/COVID home test will provide results in around half an hour.
When testing people who had symptoms of respiratory infection, the Lucira COVID-19 & Flu Home Test showed 90.1% accuracy for detecting positive influenza A cases and 99.3% for negatives. 
The test detected 88.3% of positive COVID-19 cases and 100% of negatives. 
It also detected 99.9% of negative influenza B. 
Further samples are needed to calculate the accuracy of positive influenza B cases, as there were not enough public cases at the time of testing. 
PRIOR COVID INFECTION PROVIDES JUST AS MUCH PROTECTION AS VACCINES, NEW STUDY FINDS
"The availability of home influenza and COVID-19 testing is a welcome advance," Dr. George Thompson, infectious diseases specialist at UCDavis Health Medical Center in Sacramento, California, told Fox News Digital via email.
"I am hopeful this will decrease the transmission of both viruses, as our patients can receive an accurate and timely diagnosis as to the cause of their symptoms."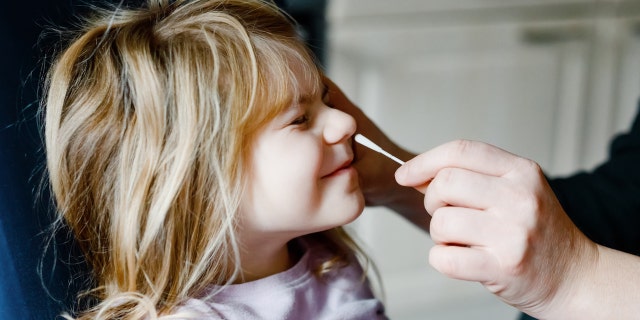 Dr. Timothy Brewer, professor of medicine and epidemiology at UCLA in Los Angeles, California, said the home test is good news for consumers. 
"We have antiviral treatments for both influenza and COVID-19," he said in an email to Fox News Digital. 
He said he hoped that "individuals who test positive will reach out to their health care providers to see if they need a confirmatory test and treatment."
Regardless of the result of the home test, Dr. Brewer said that anyone with flu-like symptoms should isolate until they are feeling better and do not have a fever.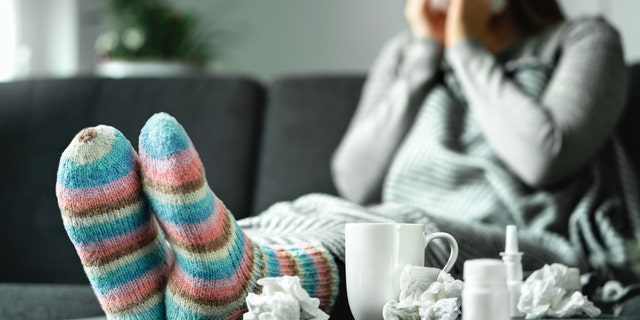 "In addition, if at any time a person has trouble breathing, [has] confusion or is not getting better, they should seek immediate medical attention regardless of whether they had a positive or negative test result."
CLICK HERE TO SIGN UP FOR OUR HEALTH NEWSLETTER
The Centers for Disease Control and Prevention (CDC) states on its website that positive home COVID tests are highly reliable, but false negatives are possible. 
CLICK HERE TO GET THE FOX NEWS APP
Those who receive a negative result but still have symptoms of cold or flu should seek follow-up care from a doctor.