Nearly all companies who tried a 4-day workweek want to keep it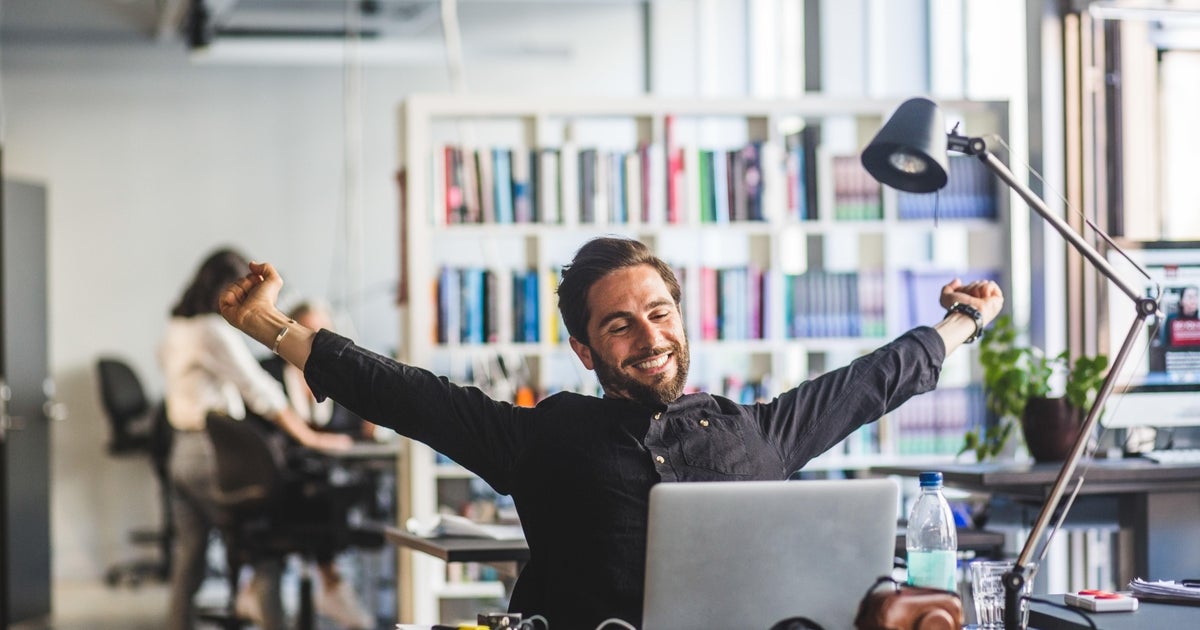 It turns out the key to getting more done might be working less. That's what results from a pilot program billed as the world's largest trial of a four-day workweek show.
Over 60 U.K.-based companies participated in the pilot led by 4 Day Week Global, a nonprofit advocating for a four-day instead of a five-day workweek, in addition to flexibility around where, when and how people work. 
Roughly 3,000 workers were given the opportunity to do more work in less time, earning them an extra day off from their jobs every week. 
The majority of companies and employees said they benefitted from the abbreviated workweek and will keep the same schedule moving forward, according to a review of the six-month trial, which ended in December. 
Vermont Senator Bernie Senders is a vocal advocate for an abbreviated workweek. He believes the time has come for workers to reap the benefits of technological advances that allow them to perform more efficiently. 
"With exploding technology and increased worker productivity, it's time to move toward a four-day workweek with no loss of pay. Workers must benefit from technology, not just corporate CEOs," the former Democratic presidential candidate recently tweeted. 
End of the five-day workweek?
Ninety-two percent of participating companies will continue to implement a four-day workweek following the trial, and over 90% of workers said they "definitely" wanted to continue their four-day workweeks. 
The concept is also gaining traction in the U.S. Dozens of companies are rethinking what constitutes a full-time schedule and are maintaining four-day workweeks, according to FlexJobs. They include Panasonic, Kickstarter and thredUp.
"What has come out of it is, it means companies have the confidence to continue on and keep changing and improving what they're doing to make sure they can keep reduced hours for their businesses in the long term," 4 Day Week co-founder Charlotte Lockhart told CBS MoneyWatch. 
For some workers, the end of the test period marked a point of no return: 15% said they wouldn't accept a five-day schedule again, no matter how high the salary.
Workers who said they didn't like cramming their regular workloads into fewer days were the exception. 
"There are always a few people who aren't comfortable changing the ways they work and for one reason or another, they still want to work those longer hours," Lockhart said. 
From companies' perspectives, it's hard to argue with any measure that leads to productivity gains. While companies' revenue changed little over the course of the six-month trial, overall revenue during the period was 35% higher, on average, than during the same period a year earlier, the findings show.
Some of the improvement in performance, however, could be attributed to the world's emergence from the COVID-19 pandemic, which depressed business earnings worldwide due to restrictive safety measures.
The most valuable benefit is time
The nonprofit, 4 Day Week Global, collaborated with the U.K.'s 4 Day Week Campaign and think tank Autonomy to guide companies through the program, during which workers earned their full salaries, while working 20% less. 
Seventy-one percent of employees reported they felt less burned out, 39% said they were less stressed and 48% said they were more satisfied with their job than they were pre-trial. 
"Part of why employees are so engaged with doing it is they get the one benefit that means the most to them — time," Lockhart said. 
A majority of workers said they had an easier time balancing work with outside responsibilities during the trial and that they were more satisfied in their overall lives. Their physical and mental health improved, too, according to the findings.
Not surprisingly, employee retention also improved. The share of staff leaving participating companies dropped by 57% over the trial period. 
"Work gets done in time made available for it," Lockhart said. "When you reduce amount of time available, people find ways to get the job done in less time."