Post-COVID, many parents are giving kids fever-reducing medicine when it's not necessary: study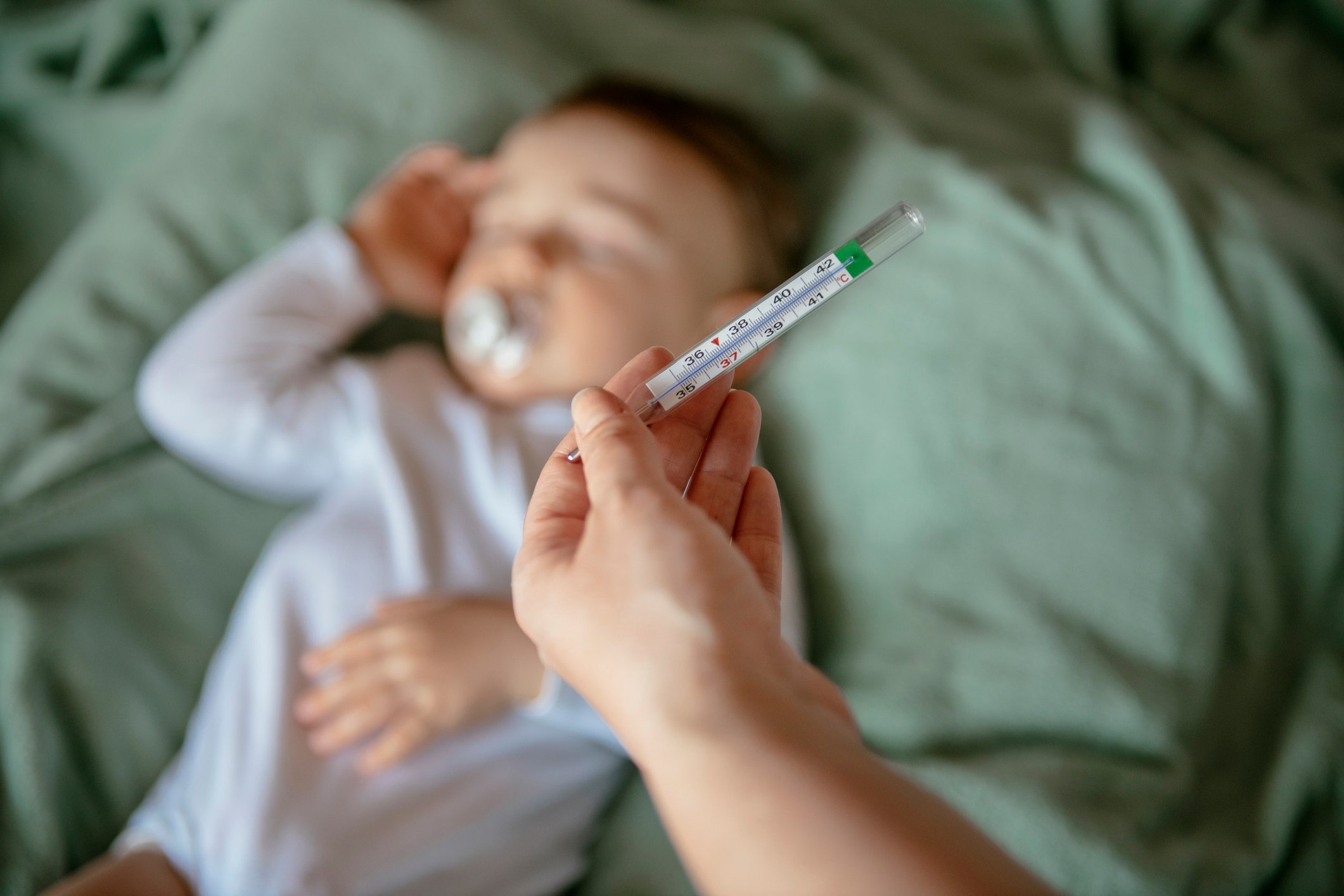 Parents might want to think twice before reaching for aspirin or ibuprofen to bring down a child's fever.
One in three parents give their kids fever-reducing medicine when it's not really needed, a new study from Michigan Medicine at the University of Michigan found.
In response to a poll, 33% of parents said they would administer meds if their kids had a fever below 100.4°F. 
REMEMBER THE FEAR ABOUT FLU FLARE-UPS OVER THE HOLIDAYS? DIDN'T HAPPEN, SAYS CDC
Half of them would medicate if their kids ran a fever between 100.4°F and 101.9°F. 
One-quarter of the parents would even add an extra dose to keep the fever at bay, according to the study.
The data was gathered between August 2022 and September 2022 from 1,376 parents of kids 12 years old and younger.
Some parents may not be fever-savvy, doctor says
Dr. Tiffany N. Kimbrough, medical director at the Children's Hospital of Richmond at Virginia Commonwealth University, was not involved in the study but pointed out that during COVID, many parents may have gotten a break from managing common childhood illnesses.
CDC ADDS COVID-19 VACCINES TO OFFICIAL IMMUNIZATION SCHEDULE FOR KIDS AS YOUNG AS 6 MONTHS
"Over the last few years, there was a decreased transmission of viral illnesses and fewer ear infections," she told Fox News Digital via email. 
"Parents of young children may be managing fevers this season for the first time and may be worried about them being dangerous — leading to the over-treatment of temperatures that do not technically meet the cut-off of a true fever," she said.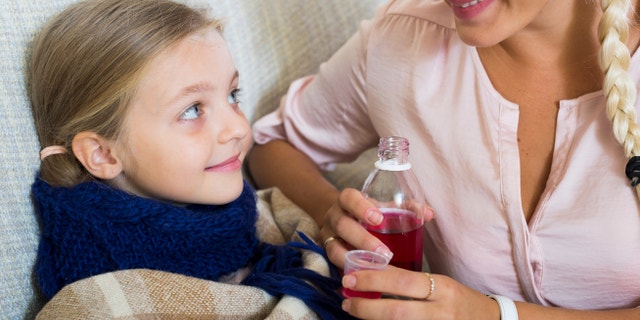 Another reason for over-treatment is that there aren't many approved medications for routine childhood illnesses, the doctor added. 
"Often, giving medication can make parents feel like they're at least doing something when their child isn't feeling well," she said.
Focus on fever's cause, say experts
The American Academy of Pediatrics (AAP), headquartered in Itasca, Illinois, defines a fever as a rectal temperature of 100.4°F or higher. 
However, it also says that "the treatment of fever itself is less important than the identification of its cause."
KIDS' SCREEN TIME SKYROCKETED DURING PANDEMIC — AND IT'S STILL HIGHER THAN PRE-COVID
"Temperatures make some kids feel really poorly, leading to increased risk for dehydration from not drinking well and the illness causing the fever," said Dr. Kimbrough. 
"I recommend treating fevers based on how a child appears in order to help improve their oral intake and keep them out of the hospital."
For the vast majority of children, a mild elevation in temperature is not dangerous, said Kimbrough — it's actually the immune system's way of fighting off illness.
"The treatment of fever itself is less important than the identification of its cause."
"There is no need to treat a well-appearing child with a mild temperature elevation," she told Fox News Digital. 
"Fevers are technically those temperatures that are greater than 100.4°F, but even then, most temperatures do not need to be treated if the child is feeling well — with the exception of some specific health conditions."
Accuracy is key
For children under three months of age, Dr. Kimbrough recommends checking a rectal temperature for the most accurate reading.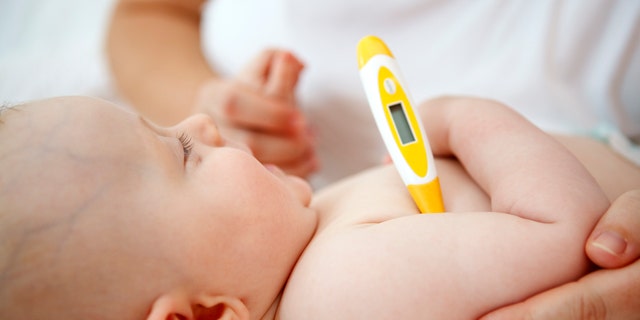 The next best method is an oral temperature for children who are old enough to close their mouth around the thermometer.
The AAP states on its website that rectal and oral temperatures are more accurate than axillary (armpit) or tympanic (ear) readings.
When to call the doctor
The AAP recommends calling the doctor when a child under three months old has a fever greater than 100.4°F.
For children older than three months, parents should call a doctor if a fever is combined with extreme fatigue or fussiness, severe sore throat, an unexplained rash, diarrhea or vomiting, trouble breathing, or a severe headache, neck pain, ear pain or sore throat. 
A mild elevation in temperature is usually not dangerous — it's the body's way of fighting off illness.
Children with immune system problems or heart conditions should also be seen right away if they are running a fever, the AAP states.
CLICK HERE TO SIGN UP FOR OUR HEALTH NEWSLETTER
"We also want to hear if a fever is lasting four days or more, especially if there are no other signs," said Dr. Kimbrough. 
"Lastly, parents and guardians know their child well — if they generally feel like something just isn't right or if they have questions, we would always want to hear from our families."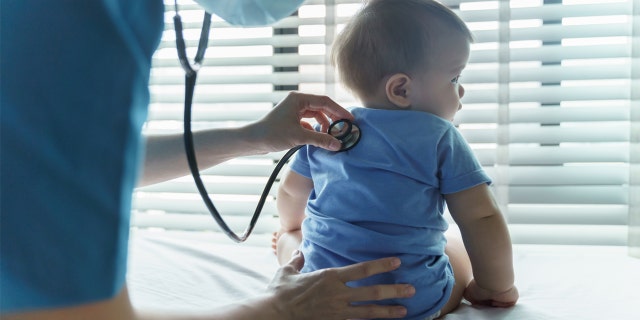 If parent do administer fever-reducing meds, they should keep in mind that dosages are weight-based.
CLICK HERE TO GET THE FOX NEWS APP
"Check in with your child's doctor or pharmacist if you're uncertain what dose of medication your child should be using," Dr. Kimbrough said. 
"Pay attention to the time of last medication as well, to be sure you're not giving too frequently."