Customer experience begins at home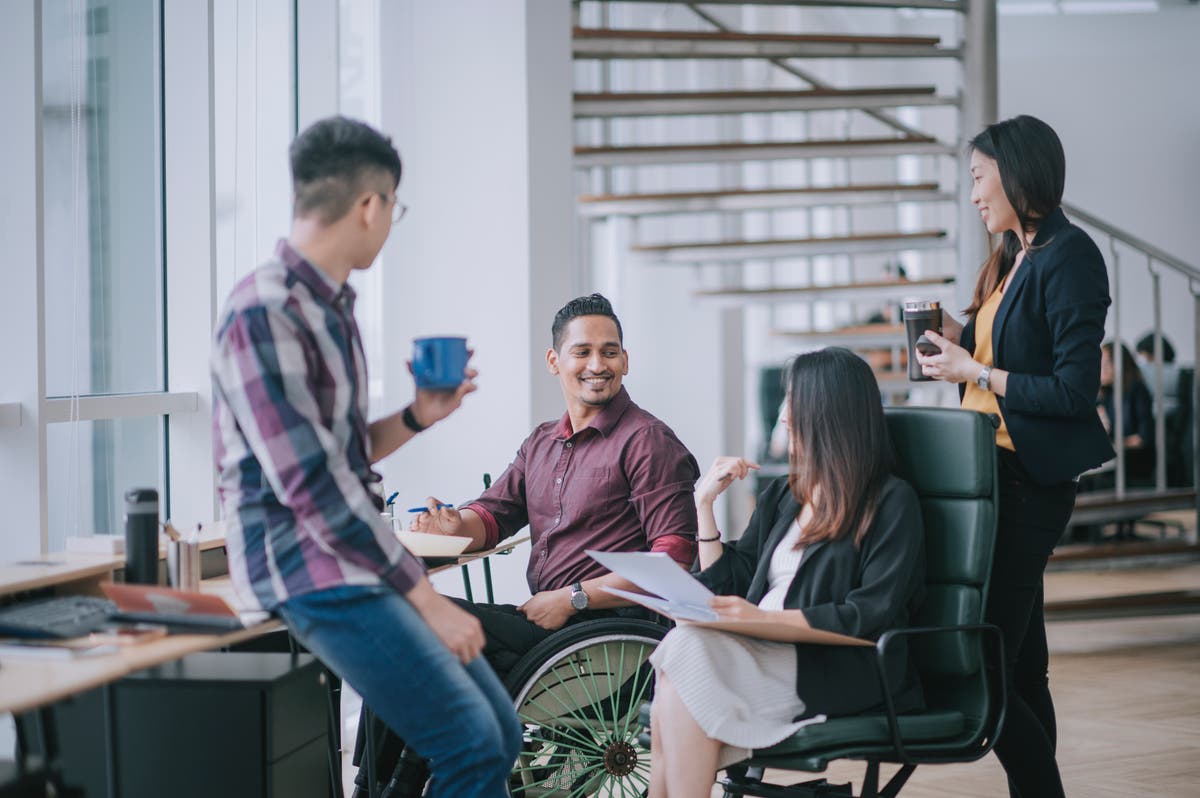 Investor in Customers is a Business Reporter client
Your customers are your greatest asset, but without loyal and motivated employees your business will struggle to keep them.
Many organisations recognise that providing a great customer experience gives them a competitive advantage, and they're right. The facts speak for themselves.
Results from many businesses demonstrate that delighted customers are:
Less sensitive to price
Loyal, often recommending you to others
More likely to repeat their purchase and buy additional products/services
Less likely to complain
Companies contact customers to ask their opinions (and if they don't they're missing a massive opportunity to understand how to create growth) but, too often, fail to act upon that feedback. They analyse results at the top level but don't communicate the findings to those that matter: employees who deal with customers every day.
Those companies have a similar approach to employees. They'll seek their views but fail to share the results or do anything constructive.
Customers and employees become frustrated: "you keep asking us the same questions, we keep giving you the same answers, but nothing changes".
Worse, companies capture valuable information but treat the results in isolation, failing to understand the gaps between what employees believe they deliver and what customers perceive they receive.
Customer experience and employee engagement go hand-in-hand
One cannot exist without the other. Growth is achieved quickly and sustainably if both sides work together. Engaged and motivated employees are more likely to have satisfied and loyal customers, and delighted customers go a long way to ensuring that employees remain contented and stay longer.
How can companies align internal and external goals? How do they ensure that senior managers understand what customers want, empower their teams to do the right thing at the right time and recognise where they succeed and when they miss the mark?
Investor in Customers (IIC) has been working with leading organisations in the UK for more than 15 years and has assessed hundreds of companies and interviewed millions of customers and employees. This has given us a wealth of knowledge and data on customer experience (CX) and employee engagement (EE) across a range of industries.
To deliver sustainable growth we recommend that you focus on four areas:
What gets measured gets done
In every walk of life people need clear goals and objectives. It is vital to focus on the areas that really matter and regularly check that these objectives are achieved – not just in isolated incidents but consistently across the business. A clear process for measuring CX and EE is essential to track trends and identify improvements.
In financial services, Consumer Duty now puts a regulatory responsibility on firms to ensure customer outcomes are considered at every stage of the customer journey, making measurement essential. However, good CX is not something to do because the regulator tells you to, but because it makes sound business sense.
The keys to effective measurement are independence and benchmarking. In-house surveys can be inherently flawed, as internal politics can have a subtle but powerful influence, and staff are less likely to give honest views to their own managers.
Customers feelings are complex. Immediate and heartfelt reactions from customers will not necessarily tell you where and how their experience went wrong, or how their experience could be improved.
An independent, impartial assessment carried out by professionals cuts through these issues and delivers a third-party view of what good looks like.
IIC's assessments use consistent methodology and can provide benchmarks allowing you to compare how you are performing against similar firms and put your results into context.
Focus on actions, not numbers
Depending on a single score for decision-making can lead to complacency or misallocation of resources. An assessment that provides more specific insight will mean action can be focused exactly where it is most effective.
Detailed surveys of key stakeholders: customers, employees, and senior managers will identify how to close the gaps between different perspectives and lead to tangible actions to deliver sustainable growth.
These actions do not all have to be life-changing. Olympic cycling coach Dave Brailsford said, "Change comes from doing 100 things 1 per cent better rather than one thing 100 per cent better". IIC insights identify significant ways a company can improve, but also many smaller actions to implement.
Understanding who should take responsibility is also important. Some things can be done locally while others need to be implemented centrally.
Successful organisations share success and failure, ensuring the former continues and the latter isn't repeated. Informing customers and employees (this is what we asked you, this is what you told us and this is what we are doing) helps breed best practice and encourages people to feedback in future.
Publicising success can also be achieved through gaining an IIC award. These awards are given to companies that demonstrate high levels of CX and EE performance. In a world of anonymous online reviews an IIC Award is recognised as professional and independent.
To discover how Investor in Customers can help you grow by delivering better customer and employee experiences please visit investorincustomers.com – we'd love to talk to you about how aligning customer and employee goals can give you a real competitive advantage.
Originally published on Business Reporter