Ex-Oakland police chief files appeal to what he claims was his wrongful termination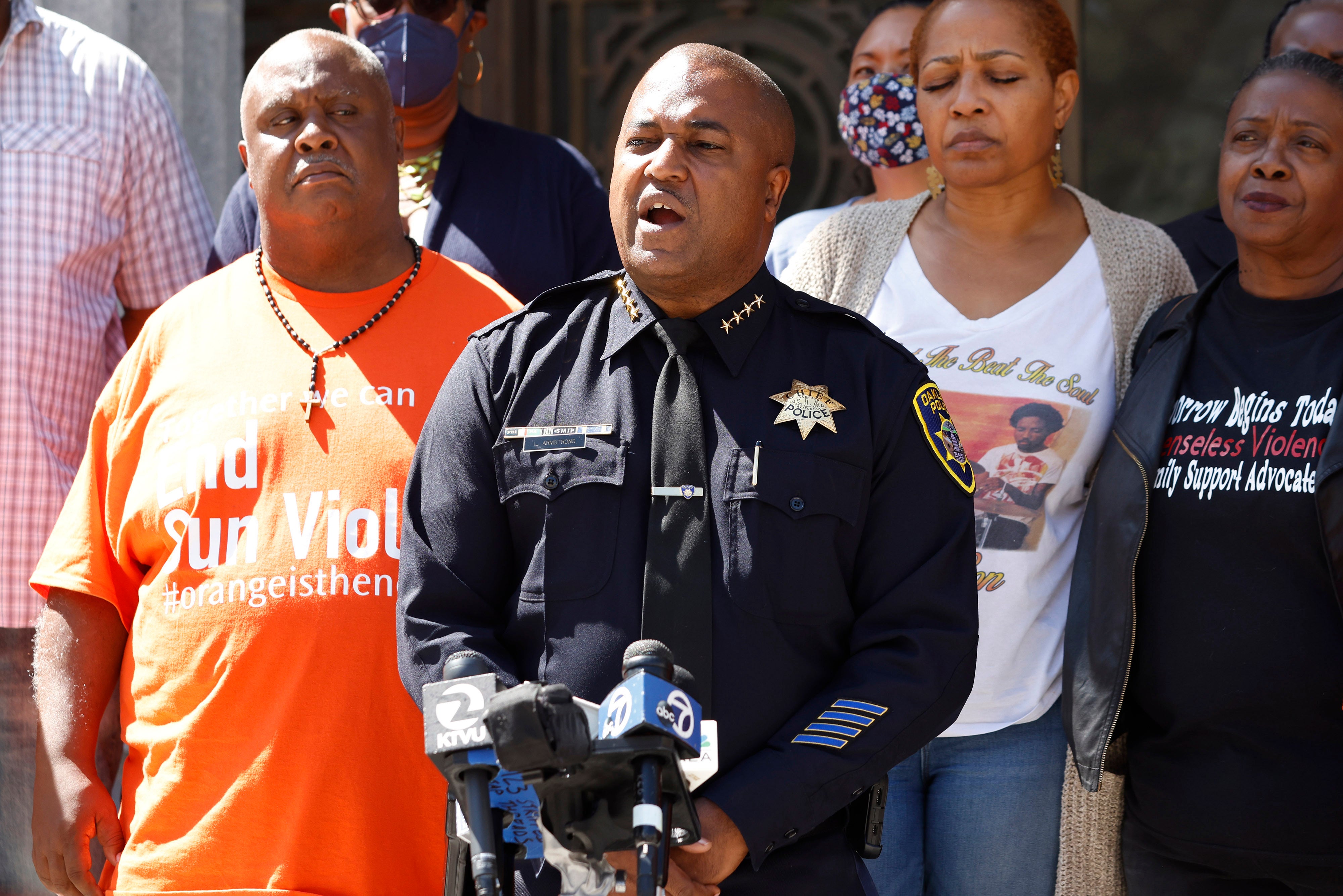 The former police chief for the city of Oakland who was fired last week over the alleged cover-up of an officer's misconduct filed an appeal to what he says was his wrongful termination.
LeRonne Armstrong's attorney Will Edelman on Wednesday sent a letter to the city, officially beginning the process to challenge Mayor Sheng Thao's decision to fire Armstrong, Sam Singer, a spokesman for the former chief said in a statement.
Singer said the appeals process would be handled by the city, which will have to assign a hearing officer to review the case and make a recommendation about whether to uphold Armstrong's firing.
Thao fired Armstrong on Feb. 15, saying a probe concluded Armstrong and the department failed to properly investigate and discipline a sergeant who was involved in a hit-and-run with his patrol car and, in a separate incident, fired his service weapon inside an elevator at police headquarters.
OAKLAND POLICE CHIEF FIRED AFTER ALLEGED COVER-UP OF OFFICER MISCONDUCT: 'SIGNIFICANT CULTURAL PROBLEMS'
Thao first placed Armstrong on paid administrate leave in January to review investigations by the department's federal monitor that found the police chief responsible for gross dereliction of duty in the sergeant's misconduct cases.
Armstrong argued the findings are without merit and publicly demanded his job back. He has the support of some leaders in the Bay Area city that has seen a spike in crime and homicides in the last three years.
OAKLAND POLICE TO INCREASE PRESENCE AMID CRIME WAVE, CITY LEADERS SEEK TO REVERSE PLANNED CUTS
However, some community groups that have called for police reform in the city of 400,000 people applauded Thao's decision.
George Galvis, founder and executive director of Communities United for Restorative Youth Justice, said Armstrong's firing was a first step "in holding OPD accountable for years of abuse and scandals."
CLICK HERE TO GET THE FOX NEWS APP
Armstrong was the tenth person to head the embattled police department in as many years. The latest scandal threatens to extend two decades of federal oversight — the longest of any police department in the country.