Northeast storm brings heavy rain, strong winds of up to 60 mph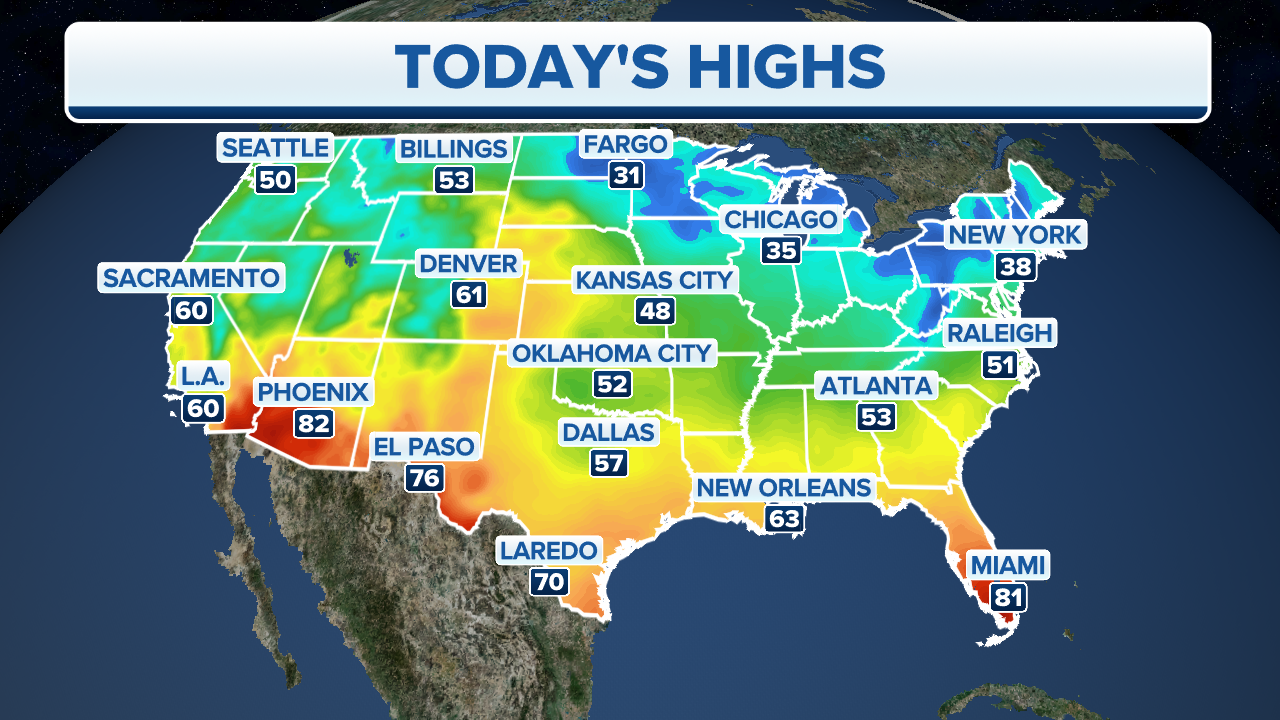 A powerful nor'easter is bringing many hazards to the region for the next few days. 
MAN CATCHES FISH WITH BARE HANDS IN FLOODED CALIFORNIA STREET: 'GOING TO HAVE DINNER TONIGHT'
Heavy rain along the coast along with strong winds will lead to coastal flooding.  
Over 2 feet of snow could fall, especially across the mountains of upstate New York and New England.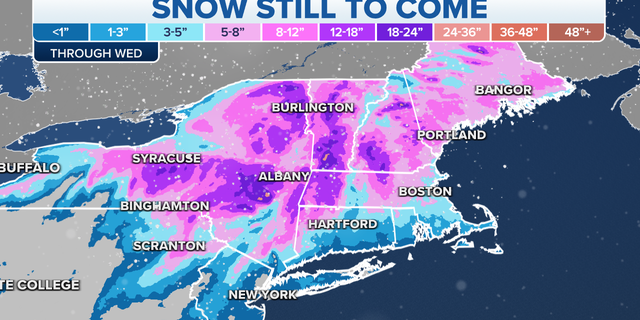 We are expecting widespread power outages as winds will exceed 50-60 mph in some spots for several hours.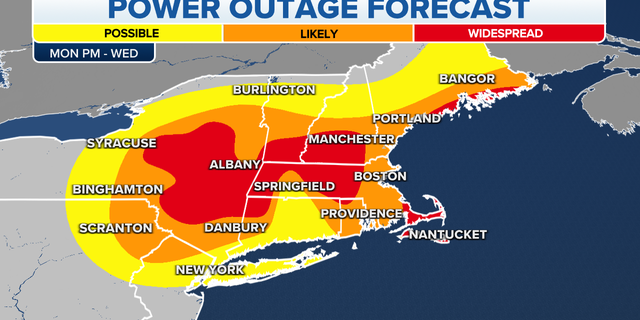 Meanwhile, another major storm is impacting the West Coast, with inches of rain and feet of snow expected in California.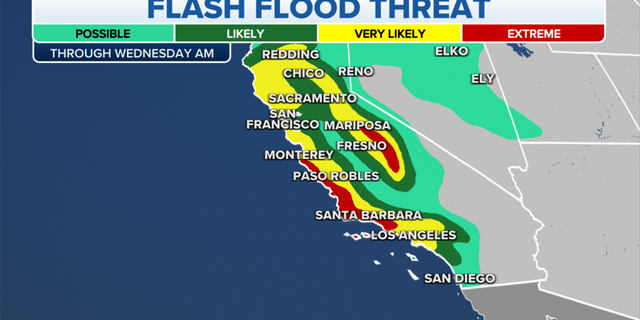 Flash flooding, mudslides, debris flows and treacherous travel will impact millions of people over the next few days.