One killed in new Turkey quake, 69 injured as buildings collapse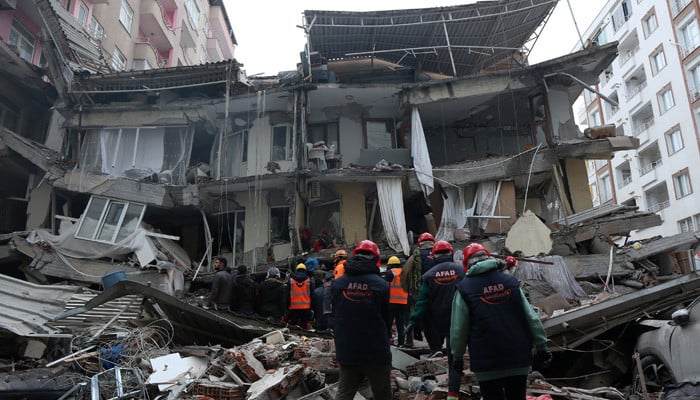 Search and rescue teams deployed to five buildings.
It hit weeks after massive quake killed over 50,000.
It struck at a depth of 5 km (3 miles), says EMSC.
---
ISTANBUL: An earthquake shook southeast Turkey on Monday, killing one person, injuring 69 and causing some buildings to collapse, Turkish authorities said.
It hit three weeks after a massive quake that killed more than 50,000 people in Turkey and Syria.
Yunus Sezer, head of Turkey's Disaster and Emergency Management Authority (AFAD) told a news conference that search and rescue teams had been deployed to five buildings.
The quake, which struck the southeastern province of Malatya, was measured by the European-Mediterranean Seismological Centre at a magnitude of 5.2. AFAD put it at 5.6.
It struck at a depth of 5 km (3 miles), said EMSC.
Media reports said two people were believed to be trapped in the rubble of one building.
Turkey has arrested 184 people suspected of complicity in the collapse of buildings in this month's earthquakes and investigations are widening, a minister said on Saturday.