Tampa woman who fought attacker inside apartment gym honored by sheriff's office: 'Strength and Courage'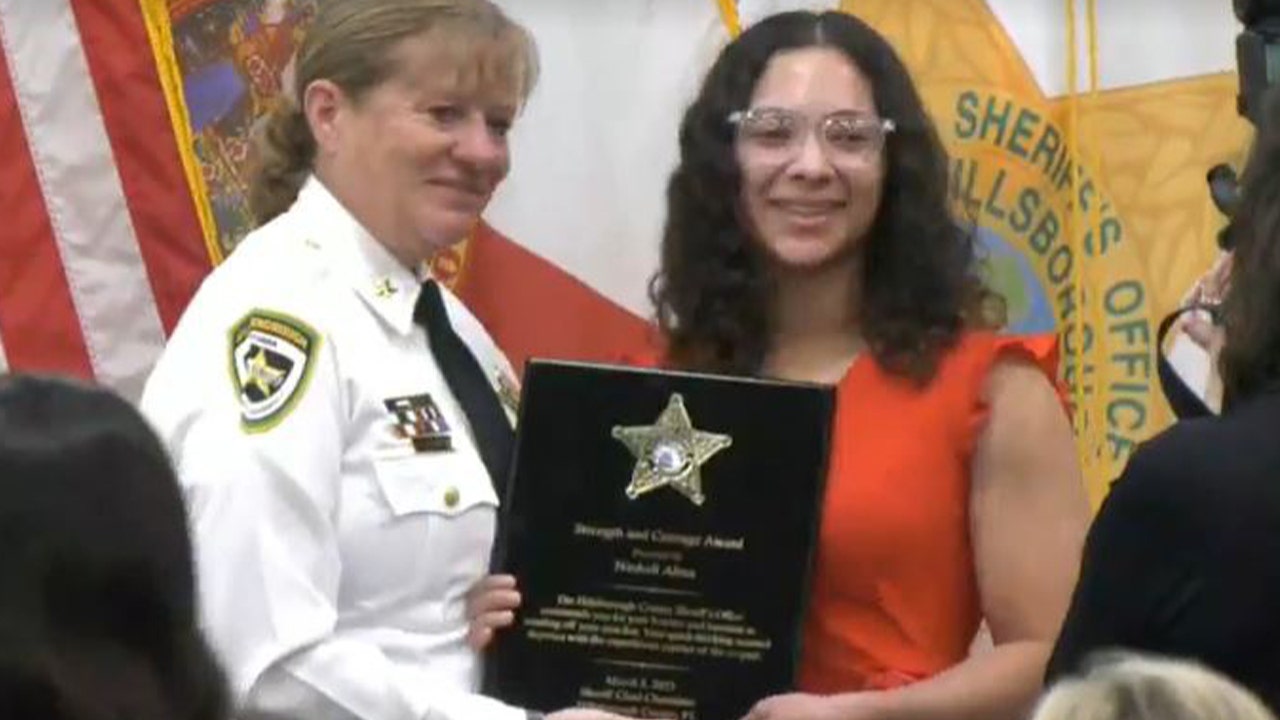 A Tampa, Florida woman who gained national recognition last month for relentlessly fighting off a man trying to attack her at a gym was recognized by her local sheriff's office on Wednesday.
The Hillsborough County Sheriff's Office awarded its first-ever "Strength and Courage Award" to 24-year-old Nashali Alma during the agency's quarterly award ceremony, which also honors community members who have made a difference.
"I was ready to cry with tears of joy and happiness that I was able to inspire everyone," Alma told FOX 13 after accepting her award. 
"Everyone is so proud of me, they're calling me a hero," she said. "It was just so overwhelming. I am just so happy."
WOMAN FIERCELY FIGHTS OFF APARTMENT COMPLEX GYM ATTACKER: VIDEO
In January, Alma, who is a bodybuilder, opened the door to her apartment complex's gym for a man she thought was wanting to work out. 
After a few minutes in the gym, 25-year-old Xavier Thomas-Jones walked up and tried to grab her.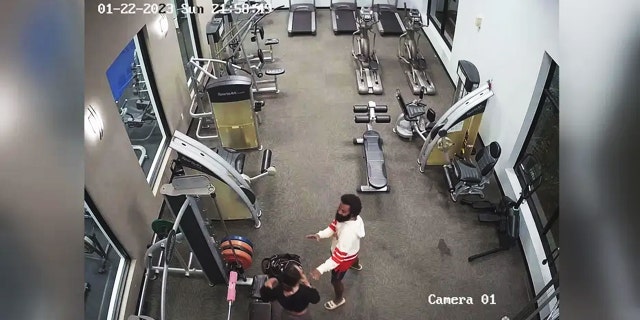 She yelled for him to get away from her, but he chased her around the gym – quickly resulting in a physical fight that was captured on the gym's security cameras and released to the public in February.
Alma fought him off for eight minutes. 
Even when he tackled her and appeared to have her pinned to the ground, she kept fighting. He eventually loosened his grip and she was able to run out of the gym.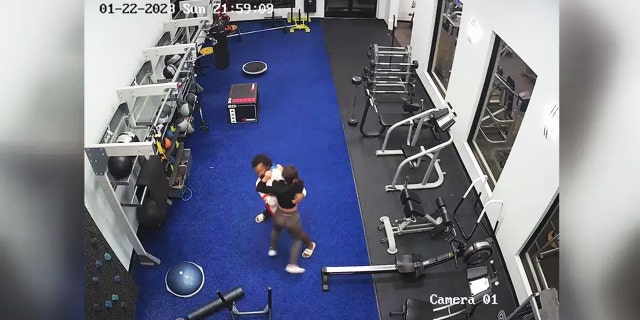 WOMAN WHO FOUGHT OFF GYM ATTACKER TELLS OTHERS TO 'ALWAYS BE CAUTIOUS' AND 'ALWAYS FIGHT BACK'
HCSO said Alma immediately called 911, and deputies arrested him the next day.
Before calling her up to the stage to accept her award, a HCSO spokeswoman honored Alma's "courage and determination to never give up," adding that her story "will surely not be forgotten."
Alma's walk-up to the stage was accompanied by a standing ovation from the crowd.
CLICK HERE TO GET THE FOX NEWS APP
Sheriff Chad Chronister also said Alma's story will impact the lives of many other women.
Alma was one of several community members recognized during the sheriff's office's quarterly ceremony.